My mom and I have this joke whenever we are shopping together and we see stripes… Honestly I've never known anyone to love stripes as much as my momma does but no matter how many stripes she has in her closet, there's always room for more. So if we're out and we see something with stripes (we have a particular weakness for navy and white), we look at each other and say "You know what my closet needs? STRIPES!" followed by rolling laughter.
Hey, at least we know we can find affordable options to fuel our obsession. I absolutely LURVE this little cross body. It's mom-life friendly (bless it) and also comes in a backpack, and a larger tote. It comes in multiple colors but really why would you need solids when you can have stripes? See, it's a problem.
I've also been loving these tanks from Walmart. I couldn't believe they were only $10! The material is amazing and thick and the tie detail just adds such a fun little touch.
I always like to remind my people that when shopping at Walmart, it's really the best to buy online and take advantage of the two day free shipping. If you need help getting up to the $35 minimum, you can always add in some household items. Gotta love getting your toiletries and clothes at the same place!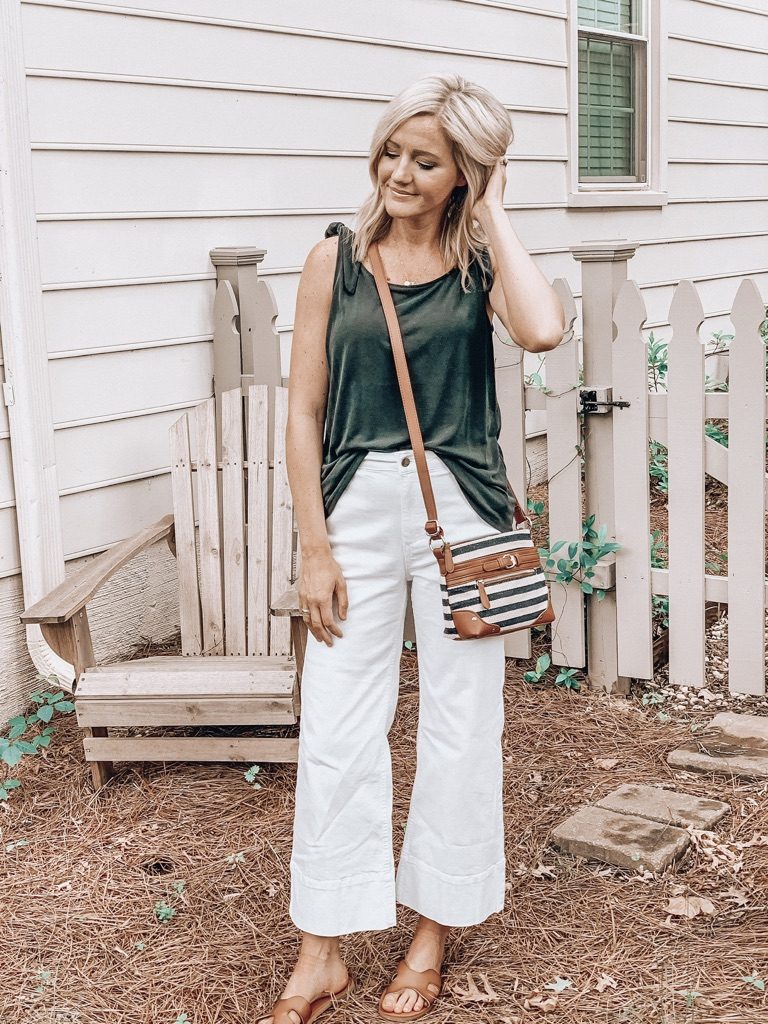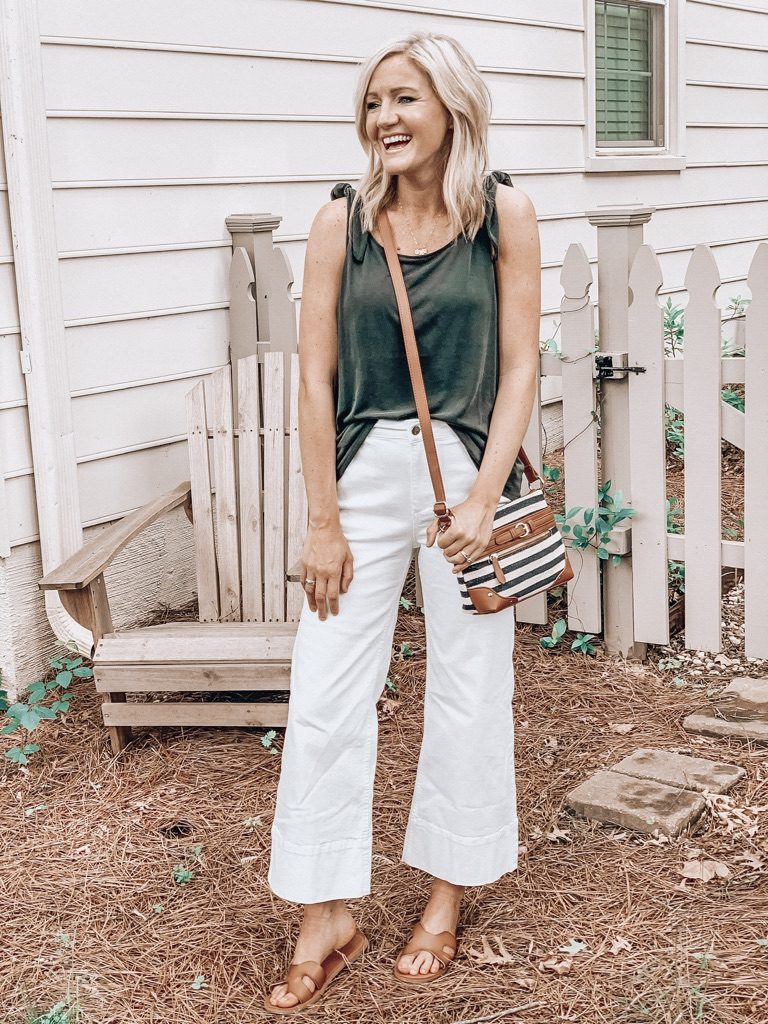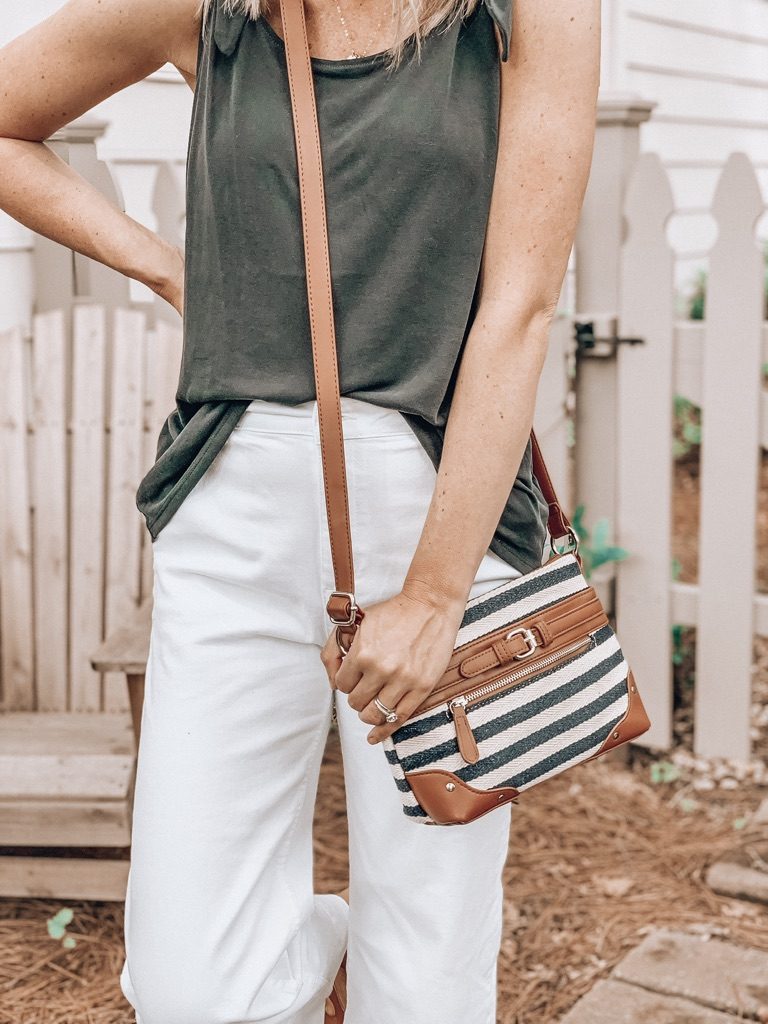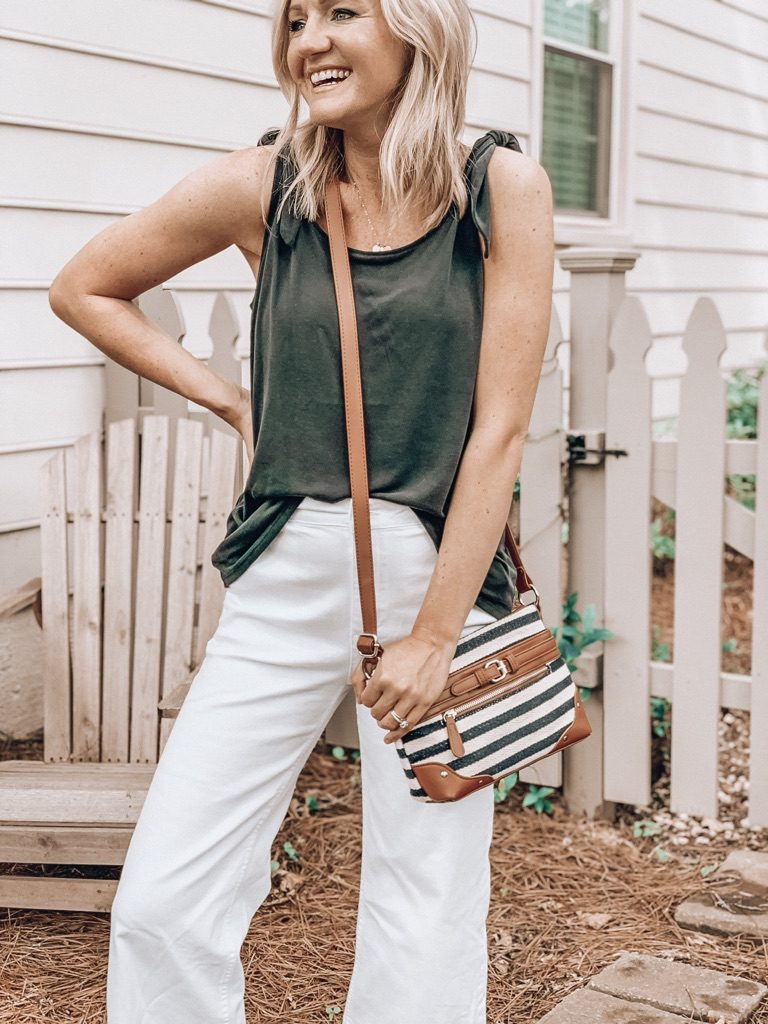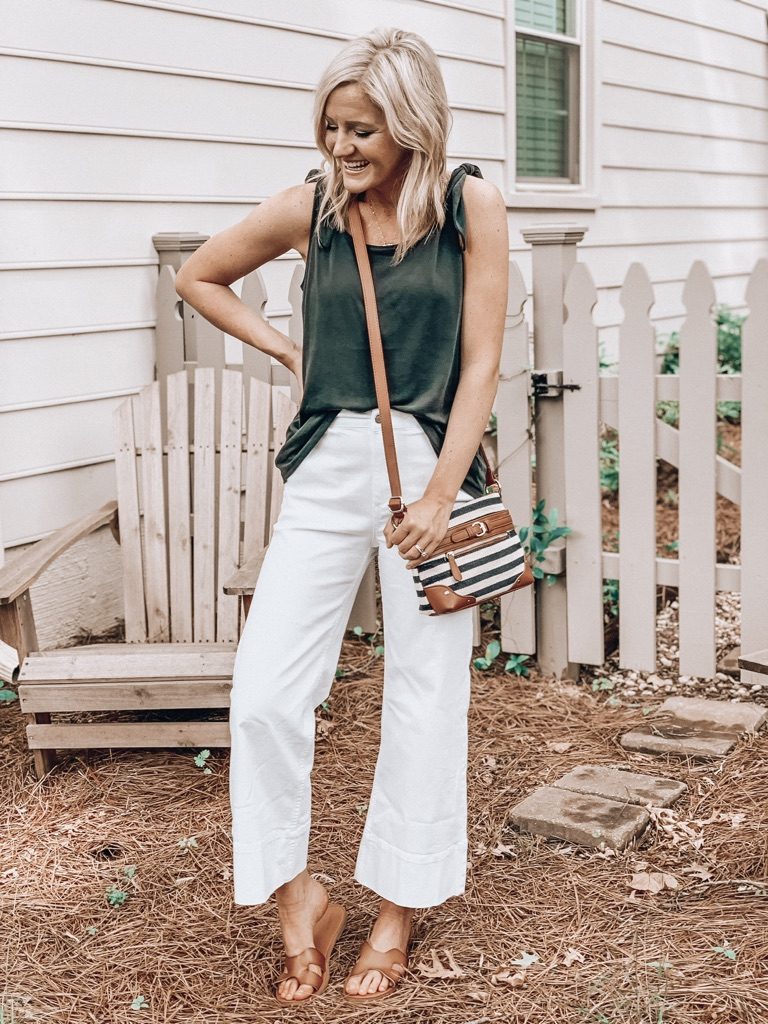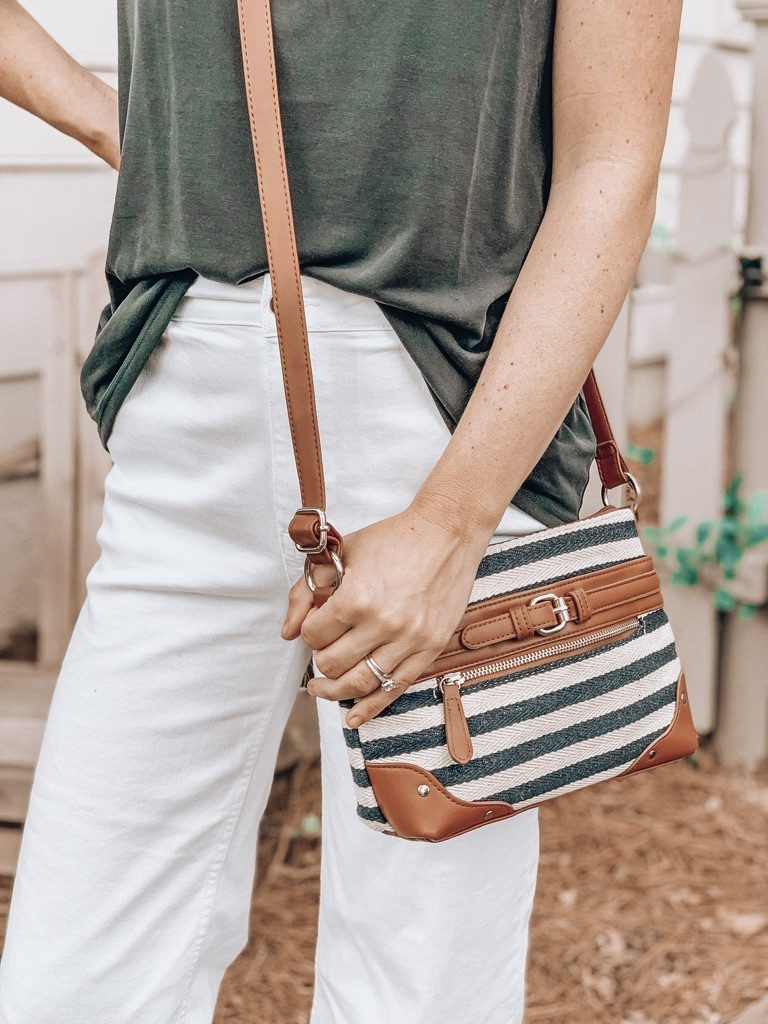 So thankful to Walmart for sponsoring today's post. I love having these affordable options to share with y'all!