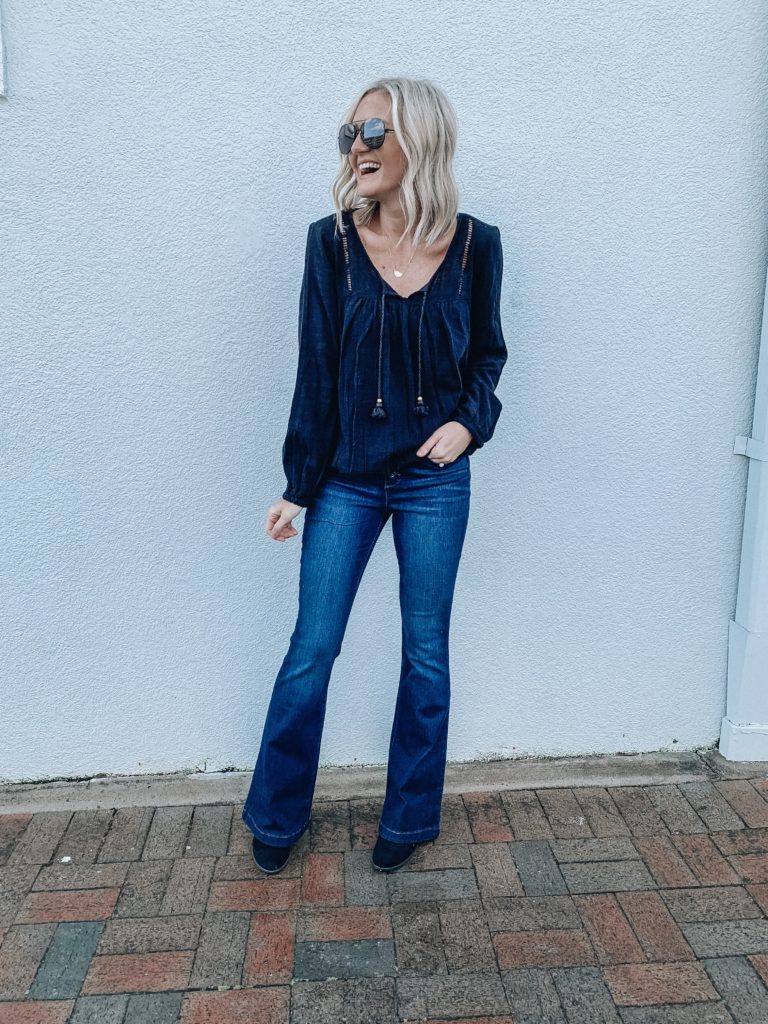 Hi, friends! Today I'm partnering with Wal Mart in celebration of the launch of their new denim line with Sofía Vergara! When I was first approached about this collaboration, I asked that I could see, try on, and actually wear the jeans before I shared them with y'all. It's super important to me that the items I share are ones that I really love…
Y'ALL.
If I didn't see the price tag right there on the jeans, I would have assumed these would have cost at least three times what they actually do. They are only $27! Like HOW?!
The fit is AMAZING. The quality is top notch. I have the high waisted flare jeans that I'm styling for today's post and now I can't wait to try more. I've shared all my favorites from the launch and I can't wait to hear what y'all think!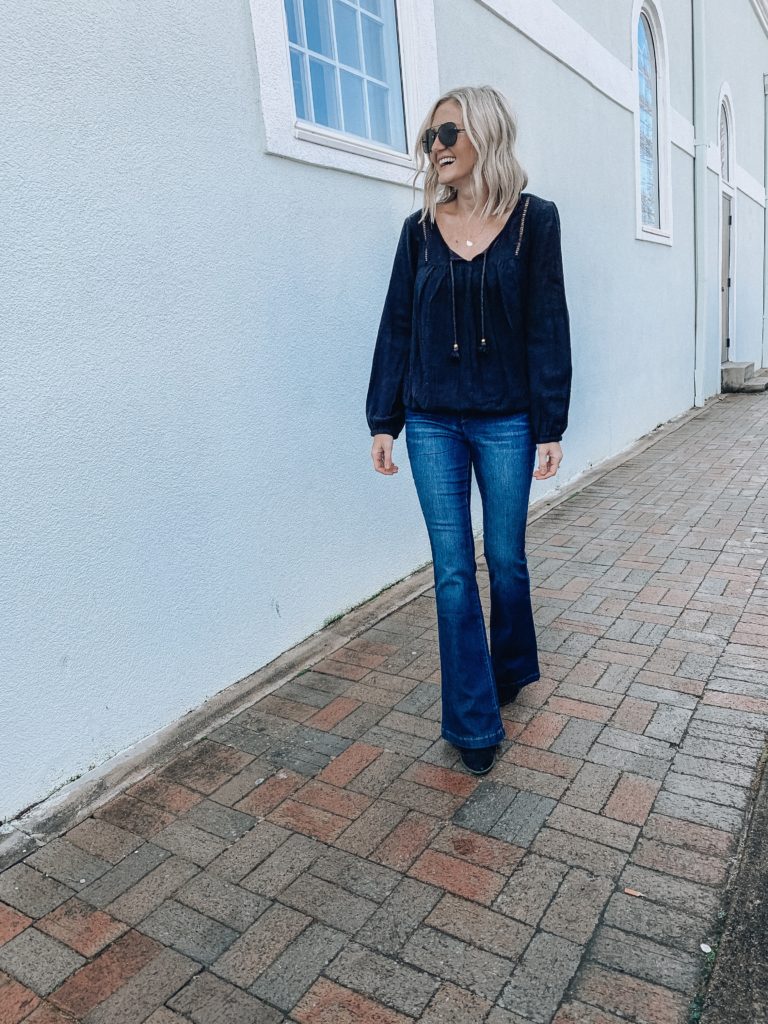 There's a wide variety to choose from and they even have curvy options. I will share more as I try some of the other styles, but in the meantime, you must try these flares!
For sizing reference, I'm wearing a 4 and that's my normal size.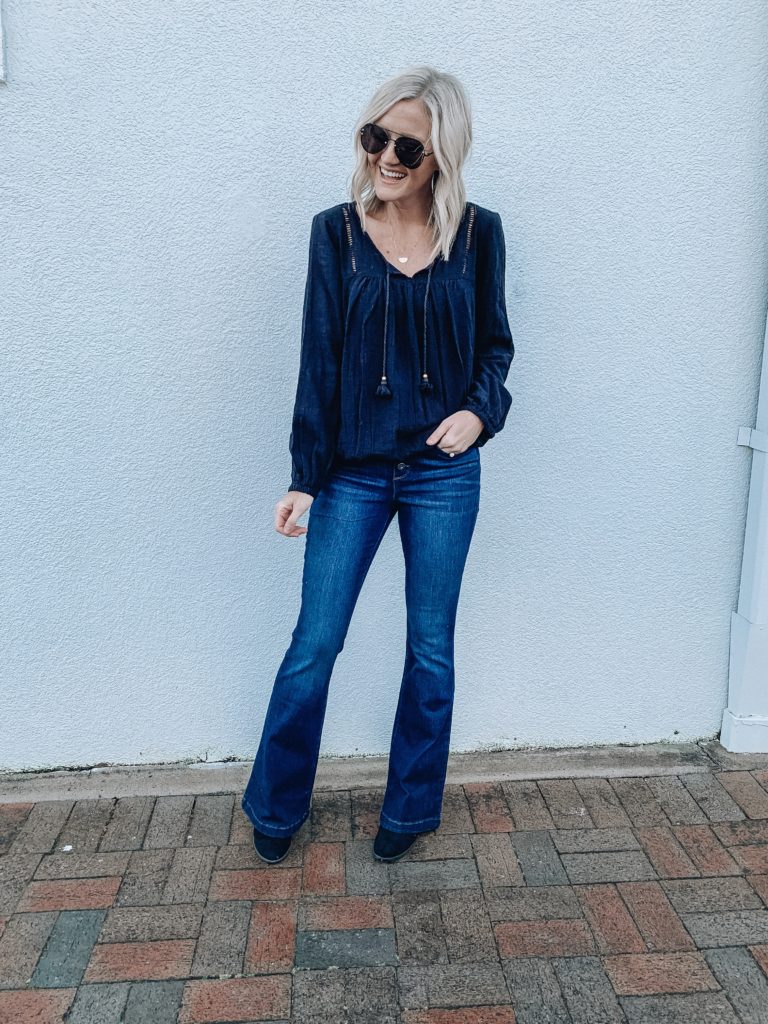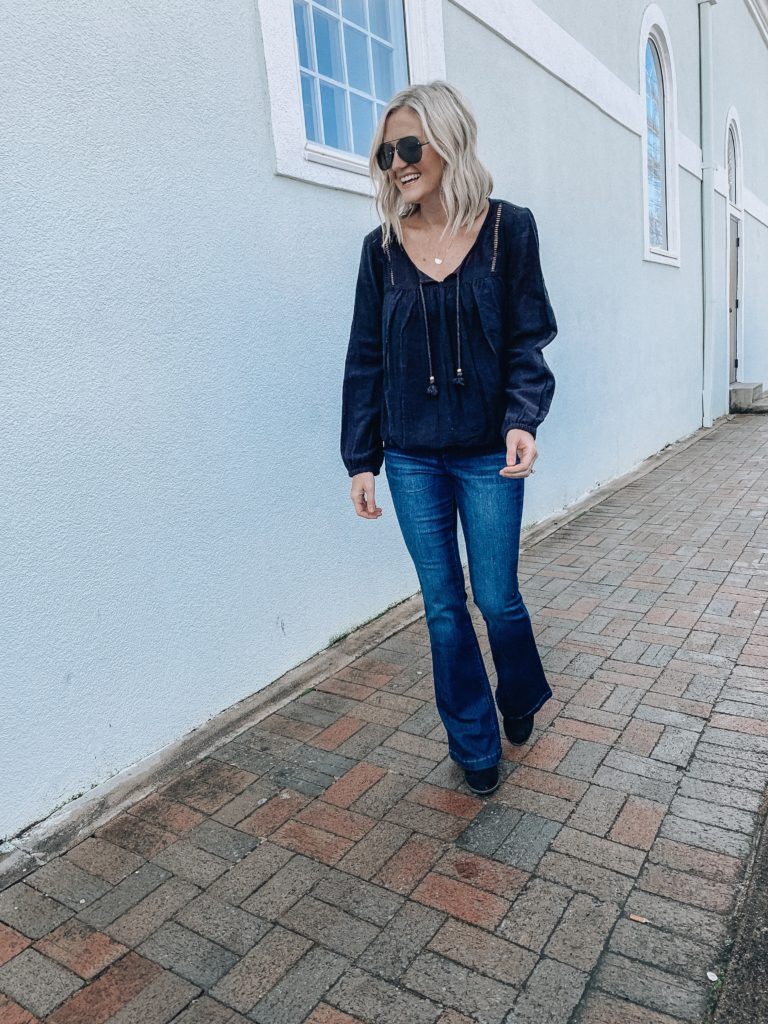 Thank you to Wal Mart for sponsoring today's post!