This is a paid sponsorship with HSN but all thoughts and opinions shared are my own.
One of our favorite family traditions is what we call Friday Family Fun Night. We started this tradition right after Reese was born during a time when we had no idea how to make weekends fun since now they looked so different.
If there's one thing I've learned since becoming a momma, it's that if you want something to become a priority, it's best to also make it consistent. We knew just saying we wanted to have family night once a week wasn't going to be enough. We had to pick a night, make a plan, and make it happen.
Because this has become such a fun time for our family, I wanted to use today's blog post to talk about a few different ideas for how to have your own family fun night!
I'm partnering with HSN to show y'all some super fun games and activities that will take your family night to the next level. I've always known HSN to be a place to find great deals on stuff for my home but I had no idea until I did a little digging that they had such a fun variety of other items like toys, kitchen appliances, and games!
So let's jump in to family night ideas: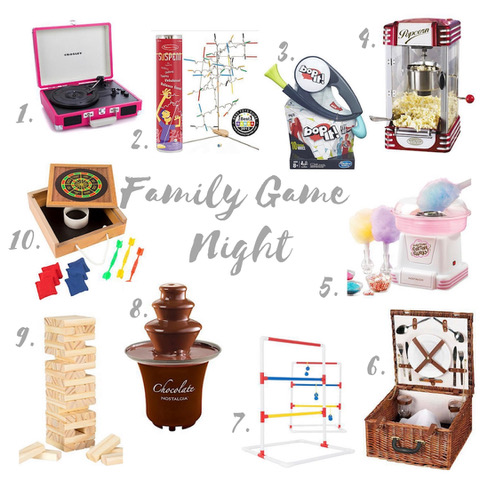 I've rounded up links to all these products below! So pick a night to have a family night each week and let some of these suggestions be just the beginning of where your family night could go!
Thank you to HSN for sponsoring today's post!