Try saying that blog title three times fast!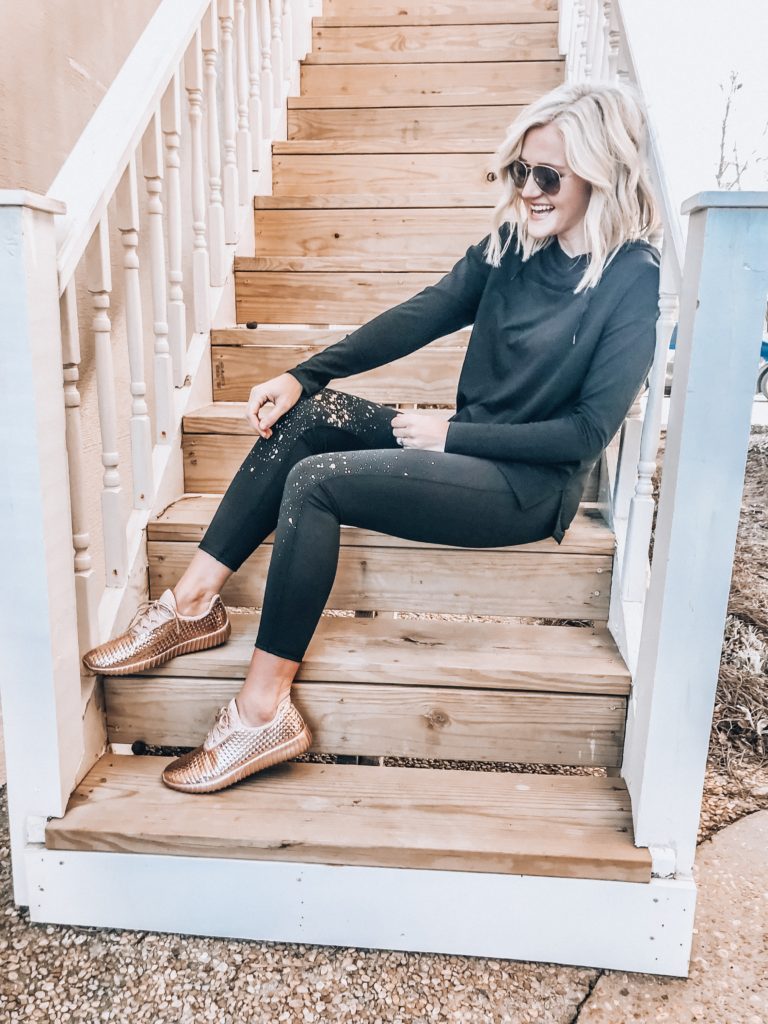 You've heard it said that having cute workout clothes will actually encourage you to work out, right? Well, I don't know if I fully believe that but I do believe that having cute clothes can help you feel better about yourself! So what I'm getting at here is that no matter what, cute clothes are going to lead to a better life. Dramatic? Maybe. But still! Since I focus on everyday clothes pretty much all the time, I wanted to take today to really dive into some super cute and affordable workout options.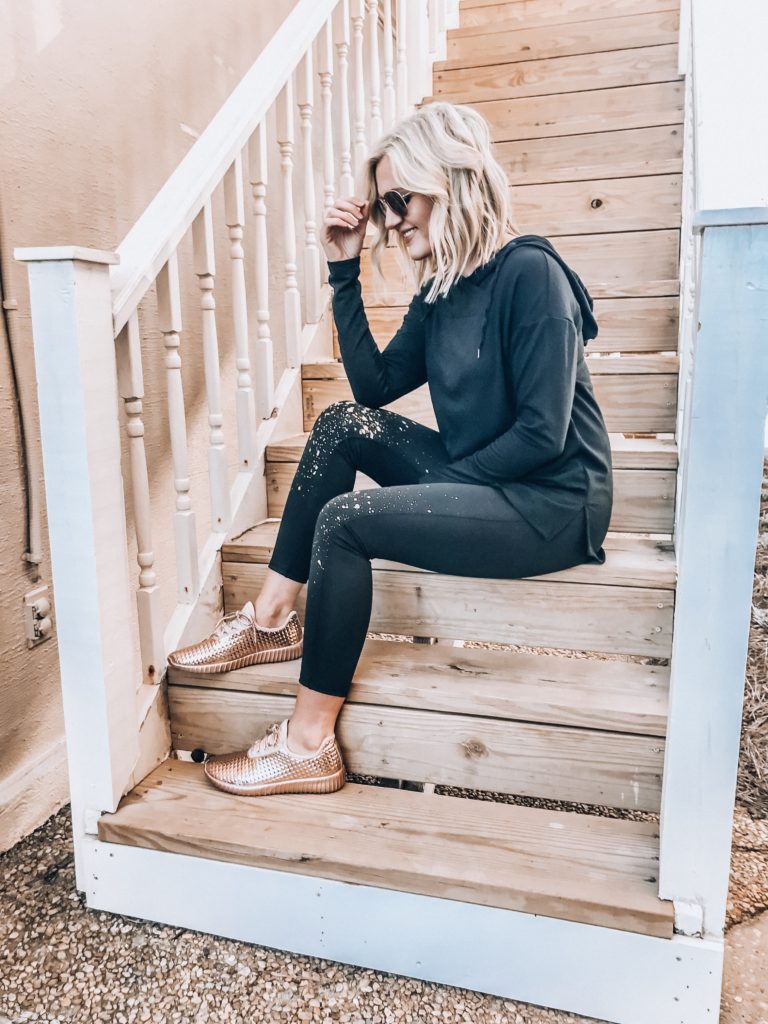 I'm partnering with Walmart because I'm a believer in the quality of their clothes and you just can't beat the price! Honestly if I'm going to sweat in something, I don't want to spend a crazy amount on it anyway. I'm a huge fan of a classic black but I really enjoyed the splattered gold metallic detail on these leggings. Not only do they look good but they also FEEEEEL great. My pullover is the perfect tunic length and I love the crossover detail around the collar.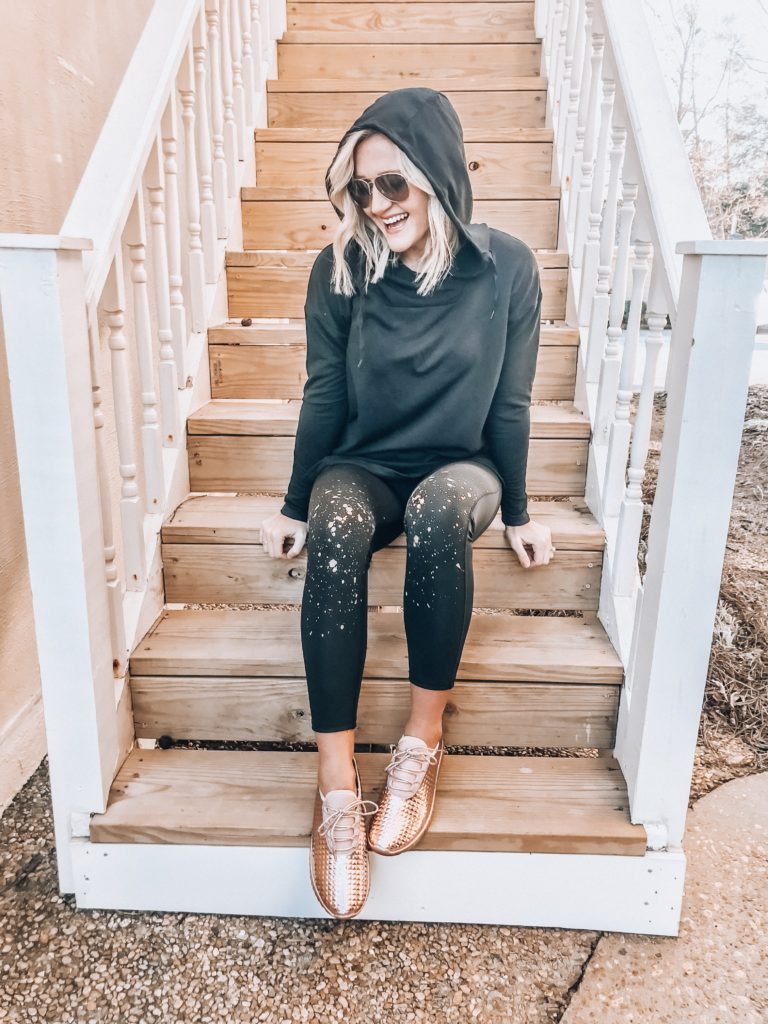 Ok and can we please just have a moment of silence for these shoes?! The gold studded detail? I canNOT even. And would you believe that they are actually so comfy!? I went with my true size and the fit is perfect. I'm sharing below some of the other options I found from WalMart that I think would be the perfect addition to your workout wear! Thank you to WalMart for sponsoring today's post and as always, thank YOU for coming by to hang this morning!