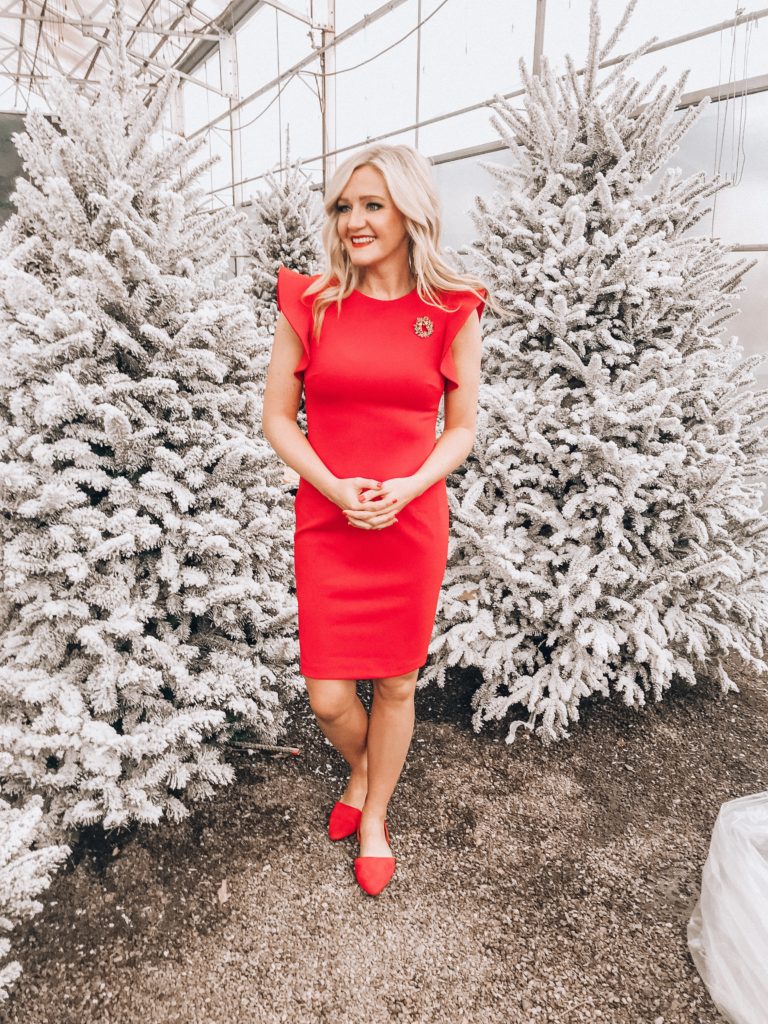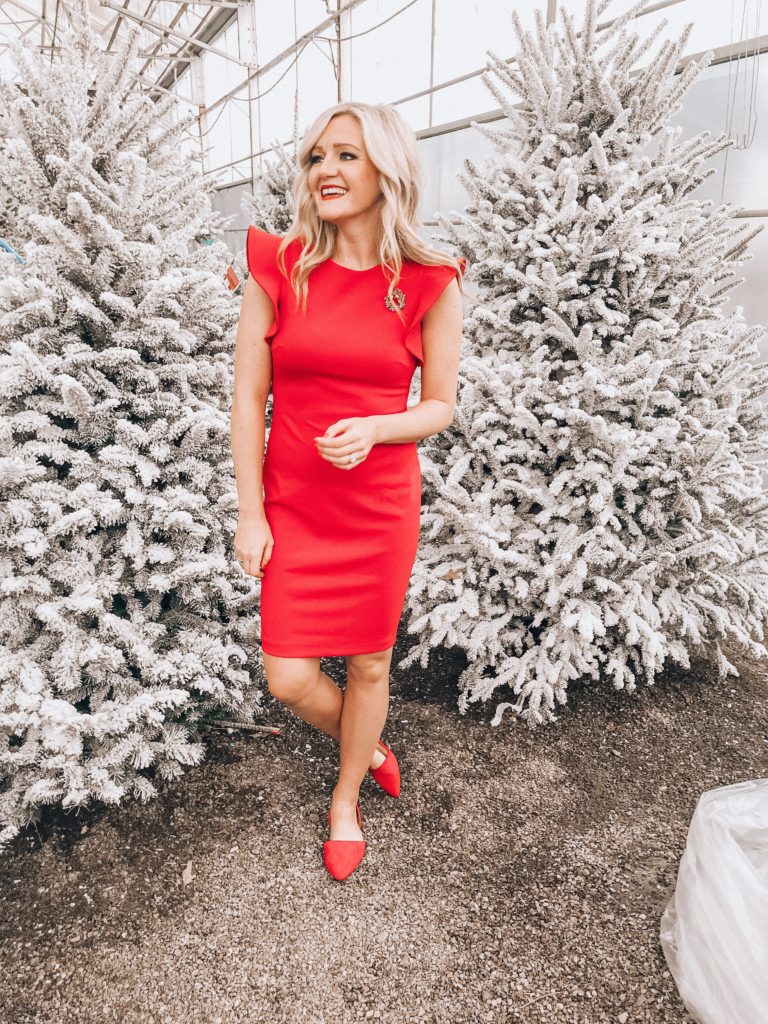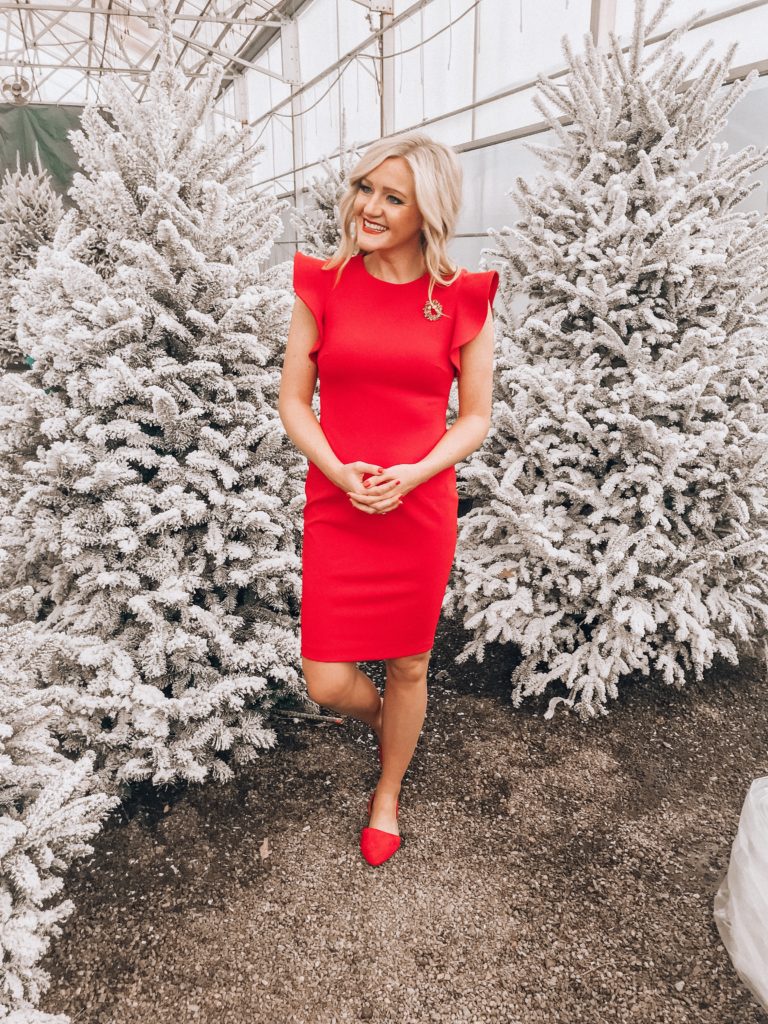 The month of December is such a whirlwind! It feels like every day has a function that we have to attend and then as soon as Christmas is over, it's time to plan for New Year's Eve. This year, I'm doing my best to plan ahead in the festive outfit department and I'm sharing all my finds with you.
Wal Mart is a great resource for affordable every day clothes, but they also have recently launched their premium brand, which means TONS of designer looks to choose from. You can still get the perks of the two day free shipping, too!
This red dress with the flouncy ruffle sleeve stopped me in my tracks as soon as I saw it. I had so much fun finding a sweet Christmas pin to wear with it! It comes in four colors and runs true to size. I'm wearing my normal size 4. Wal Mart also has a great selection of jewelry in their premium category. I found a beautiful statement necklace and some earrings to go with the velvet dress I found. Linked them all below!
I'm so thankful to Wal Mart for sponsoring today's post! All opinions are my own.